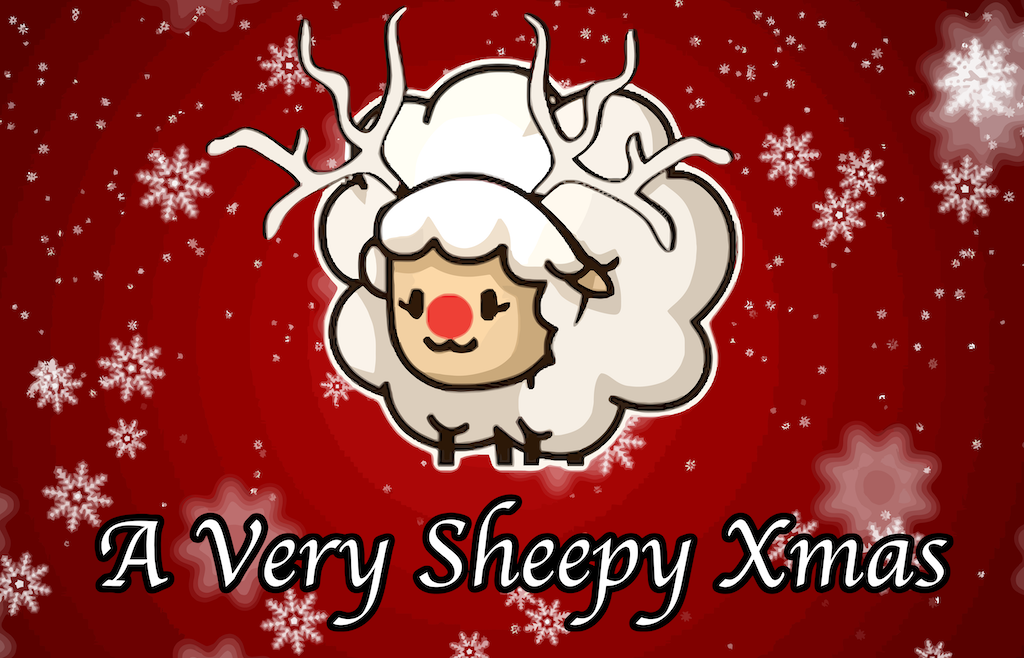 A Very Sheepy Xmas (ZX Spectrum)
Ho. Ho! HO!
Hello! This is a quick, short game I made to say 'Merry Xmas' and THANK YOU to everyone who's played my games this year!
It's been a dream come true to make games for my beloved ZX Spectrum, and to think that people have actually played them is just mind blowing!
Thank you for your kind interest, and if you like this, please do check out my other games! :D
Happy Holidays everyone!
*festive sheepyhugs*
Story:
Disco Santa is the dancing queen but his unbridled enthusiasm is distracting him from collecting presents he needs to deliver on Xmas Eve!
What's more, some toys have come alive and become hazardous! Yikes!
Play as the ever helpful Quantum Sheep(!) and pick up the presents for Santa!
Fetaures:
* Play as me! :O
* 25 screens of Xmas magic
* Spectrum 128k Version has some lovely Xmasy AY Music by Justinas
* Collect presents! Avoid baddies! Get presents to Santa!
* Pick up a lovely cup of tea for extra lives!
* QAOP key controls, or define your own.
* Kempston and Sinclair joystick support
Download
Click download now to get access to the following files:
Comments
Log in with itch.io to leave a comment.
Beautiful beautiful beautiful! Merry Christmas!
would of been to play this on the spectrum ZX. top game
But you can!
I get what you mean though and that's very kind! Happy holidays to you and yours :)
QS =D
Thanks for the game, and Merry Xmas!!!
Cool one !! thanks for the game.